On the bottom of your Playdate, you'll find a condenser microphone and two ports - a 3.5mm audio jack in the center, and a USB Type-C port on the right.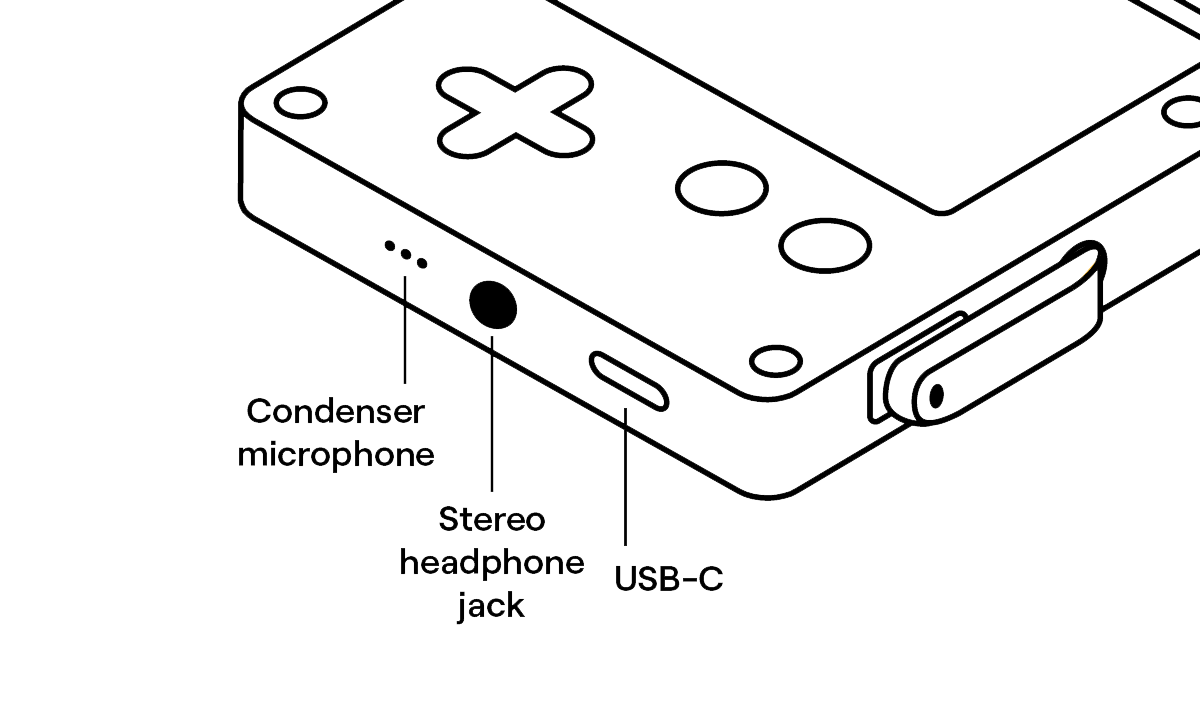 Use the 3.5mm jack to plug in your favorite stereo headphones and game in private, or plug in speakers and blast some tunes. The jack also supports TRRS headset and microphone input for compatible games.
You can use the USB-C port to charge the device with any standard USB power source using the included USB-A to USB-C charging cable. You can also plug the Playdate into any Windows, Mac, or Linux computer to develop or install games.