Connect your Playdate to the internet to automatically receive new games and system updates.
During the initial set up process, you will be prompted to connect your Playdate to a Wi-Fi network. Playdate is compatible with any standard 2.4 GHz 802.11b/g/n network.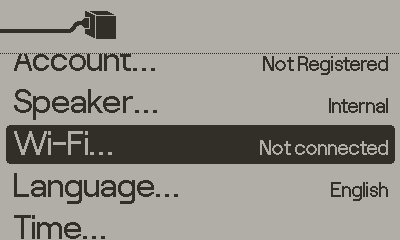 To reconnect to your Wi-Fi network, or connect to a new network, see Settings > Wi-Fi on your Playdate.